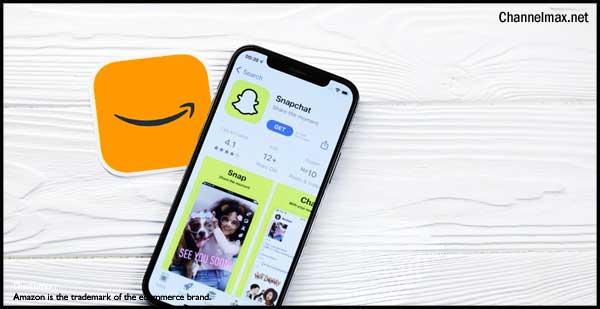 In a significant move to bolster its social shopping strategy, Amazon has announced a groundbreaking collaboration with Snapchat, allowing users to purchase items directly through the social media app, Reuters reports. This development marks Amazon's continued efforts to integrate e-commerce into various social media platforms following its recent partnerships with Meta and Pinterest.


The new feature on Snapchat will enable customers to shop from Amazon's advertisements within the app. Users can access real-time pricing, Prime eligibility, delivery estimates, and detailed product information without leaving Snapchat. "This integration provides a seamless shopping experience, bringing Amazon's vast selection and convenience directly into the Snapchat app," an Amazon spokesperson explained.


Last week, Amazon revealed a similar integration with Meta, allowing Facebook and Instagram users to link their accounts with Amazon. This provides for in-app shopping directly from Amazon's advertisements on these platforms. The synergy between Amazon and Meta capitalizes on Amazon's extensive product offerings and Meta's strength in targeted advertising.


Earlier in April, Amazon also entered into a collaboration with Pinterest. This agreement aims to increase the volume of shoppable content on Pinterest by enhancing the visibility of relevant products and brands.


These strategic partnerships come when social media becomes a vital channel for consumers to discover and purchase new products. With these integrations, Amazon is positioning itself at the forefront of this emerging social commerce trend, tapping into the vast user bases of these popular social media platforms to reach a wider audience.


As social media continues to shape consumer habits, Amazon's latest ventures signify a shift towards a more integrated and user-friendly digital shopping experience, blurring the lines between social networking and e-commerce.


These strategic moves by Amazon underscore the growing importance of social media as a discovery and shopping tool. With consumers increasingly turning to social networks to find new products, Amazon's partnerships with Snapchat, Meta, and Pinterest position the e-commerce giant at the forefront of this evolving market trend.

This integration of shopping and social media enhances the consumer experience and presents a unique opportunity for merchants to reach potential customers who may not actively seek out their products. Through the discovery-based advertising model, users are exposed to targeted ads, streamlining the shopping experience.


Disclaimer:
Amazon is the registered trademark of the e-commerce brand.
Snap is the

registered trademark of the social media network.




About ChannelMAX.NET :
ChannnelMAX.NET

has been helping sellers on various eCommerce platforms since 2005. Some of the eCommerce platforms supported by ChannelMAX.NET are Amazon, Walmart, eBay and Shopify. ChannelMAX.NET has been an Amazon technology partner since 2007. Some of its key offerings include its pricing management tool, the

ChannelMAX Repricer, FBA Refunds Management offering,

RefundMAX, and ChannelMAX Remote Full-Time eCom Assistants to help its seller partners run their business. The ChannelMAX Repricer is available at the Amazon Appstore.