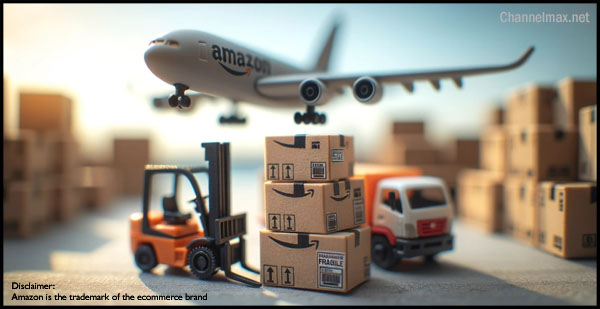 By Staff Writer

In a remarkable display of India's e-commerce strength, tens of thousands of Indian sellers associated with Amazon Global Selling are preparing to showcase millions of 'Made in India' products during Amazon's Black Friday and Cyber Monday (BFCM) sales. This global event, taking place from November 17-27, will feature over 50,000 new products from Indian exporters on Amazon's international websites. Amazon India announced in an official blog.


Amazon's Enhanced Support for Indian Exporters
Amazon has recently made significant changes to support Indian exporters. The subscription fee for joining the Amazon Global Selling program has been drastically reduced. Exporters can join the program until March 31, 2024, for just $1 for the first three months, compared to the regular fee of $120. Furthermore, Amazon has expanded its cross-border logistics program, SEND, to offer a comprehensive ocean freight logistics solution with end-to-end trackability at competitive rates, enhancing the ease of global trade for Indian sellers.

Also Read: Celebrating International Trade Week: Amazon's New Hub for UK Sellers Eyes Global Market


Bhupen Wakankar, Director of Global Trade at Amazon India, commented on the initiative: "The global holiday season which commences with the BFCM sale has always been a key growth period for Indian exporters on Amazon Global Selling. With tens of thousands of Indian exporters showcasing a vast 'Made in India' selection to customers globally, we believe that the 2023 BFCM sale and the holiday season will help accelerate the growth of sellers on our program."
Expectations from Indian Exporters
Indian exporters are gearing up for a significant sales boost during the BFCM sale. Dhvanil Sheth, Co-Founder & CEO at Skillmatics, anticipates an 8-10x sales spike due to increased Amazon traffic and exciting deals. Hemanth Pisharody, Business Head of Homespun Global, reported a four-fold growth in business in 2023 and is looking forward to a similar uplift during the holiday season. Sneh Vaswani, Co-Founder and CEO of Miko shared their success with Miko Mini during Prime Day and their high expectations for BFCM. Komal Choudhary, founder of Komal Passion Leather, also expressed optimism for the upcoming sales event.

Also Read: Why Do You Need An Automated Repricer On Amazon?


The participation of Indian sellers in Amazon's BFCM sales highlights the growing importance of Indian products in the global market. The reduction in subscription fees and the expansion of the SEND program are strategic moves by Amazon to bolster its Indian seller base. This year's BFCM sales are not just a commercial event but a showcase of India's e-commerce potential and its ability to cater to diverse global markets.


Read the full announcement here

Disclaimer:
Amazon is the registered trademark of the e-commerce brand.

About ChannelMAX.NET :
ChannnelMAX.NET

has been helping sellers on various eCommerce platforms since 2005. Some of the eCommerce platforms supported by ChannelMAX.NET are Amazon, Walmart, eBay and Shopify. ChannelMAX.NET has been an Amazon technology partner since 2007. Some of its key offerings include its pricing management tool, the

ChannelMAX Repricer, FBA Refunds Management offering,

RefundMAX, and ChannelMAX Remote Full-Time eCom Assistants to help its seller partners run their business. The ChannelMAX Repricer is available at the Amazon Appstore.