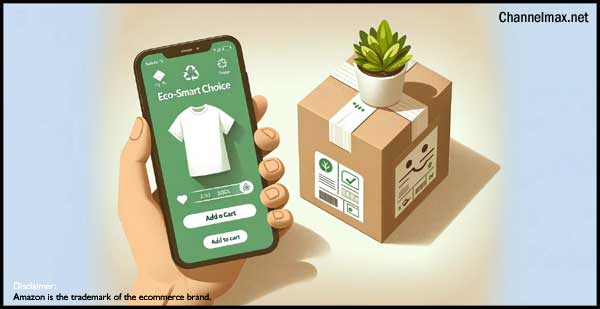 In a significant move towards sustainable business practices, Amazon has recently announced the expansion of its Sustainability Solutions Hub, offering sellers an array of resources and programs to promote environmentally friendly products and solutions. This initiative underscores Amazon's commitment to fostering a more sustainable marketplace, aligning with the growing global emphasis on eco-conscious consumerism.


Key Highlights of the Announcement
Amazon's latest announcement, detailed on its Seller-Central platform, introduces several programs for sellers to participate in:
1. Climate Pledge Friendly: This program collaborates with over 50 esteemed sustainability certifiers to assist customers in discovering more sustainable products. By enrolling in this program, sellers can significantly enhance the visibility of their eco-friendly products, tapping into a market of environmentally conscious consumers.


2. Ship in Product Packaging: Aiming to reduce packaging waste, this initiative allows products to be shipped directly in their original packaging, eliminating the need for additional Amazon packaging. This not only reduces waste but also streamlines the shipping process for sellers.


Impact on Sellers and Eco-Friendly Solutions
The Sustainability Solutions Hub is more than just a set of programs; it's a comprehensive resource for sellers to create and promote sustainable products. Key features include:


Reporting Dashboards: These tools provide sellers with business performance data for products enrolled or recommended for enrolment in Amazon's sustainability programs, offering valuable insights into market trends and consumer preferences.


Amazon Service Provider Network: A curated list of partners within this network can assist sellers in designing and certifying sustainable products and packaging, ensuring compliance with environmental standards.


A Step Forward in Sustainable Commerce
Amazon's initiative is a standalone effort and part of a broader trend in the e-commerce industry towards sustainability. Earlier announcements from Amazon have consistently emphasized the importance of eco-friendly practices in business operations, reflecting a shift in consumer preferences towards products that minimize environmental impact.


Amazon's latest announcement is a call to action for sellers to align with the global movement towards sustainability. By participating in these programs, sellers can contribute to a healthier planet and tap into a growing market of eco-conscious consumers. This initiative represents a significant step in the journey towards a more sustainable future in e-commerce, encouraging sellers to innovate and adapt in an environmentally responsible manner.

Also Read: Why Do You Need An Automated Repricer On Amazon?


Disclaimer:
Amazon is the registered trademark of the e-commerce brand.


About ChannelMAX.NET :
ChannnelMAX.NET

has been helping sellers on various eCommerce platforms since 2005. Some of the eCommerce platforms supported by ChannelMAX.NET are Amazon, Walmart, eBay and Shopify. ChannelMAX.NET has been an Amazon technology partner since 2007. Some of its key offerings include its pricing management tool, the

ChannelMAX Repricer, FBA Refunds Management offering,

RefundMAX, and ChannelMAX Remote Full-Time eCom Assistants to help its seller partners run their business. The ChannelMAX Repricer is available at the Amazon Appstore.