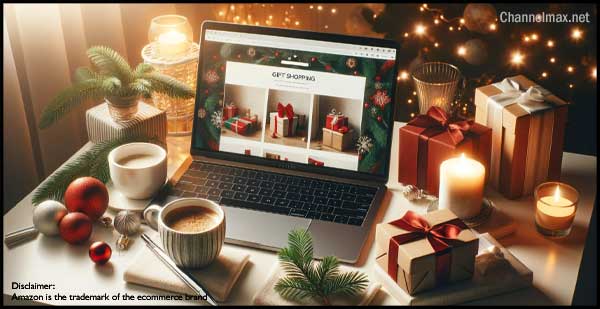 As the holiday season approaches, shoppers are gearing up for the Black Friday and Cyber Monday deals frenzy. Amidst the excitement, Amazon has offered a solution to streamline your shopping experience: the Amazon Wish List. This tool is a convenient way to keep track of your desired items and a strategic way to monitor deals and discounts on Amazon.


The Convenience of Amazon Wish Lists
The Amazon Wish List, also known as the "List," is a user-friendly feature that simplifies holiday shopping. It lets you keep a tab on everything you wish to purchase, from gifts for loved ones to personal treats. This tool is handy during busy shopping periods like Prime Day, Black Friday, Cyber Monday, helping you stay organized and focused.

Also Read: Transform Your E-Commerce Strategy with Amazon's Loyalty Analytics


Benefits of Using an Amazon List
One of the key advantages of an Amazon List is its ability to track the items you are most interested in. It's not just a list; it's a smart tool that alerts you when prices drop, or special deals and coupons become available. For those using the Amazon app, these notifications come as convenient push alerts, ensuring you never miss out on a great deal.

Creating and Customizing Your List
Creating an Amazon List is a straightforward process. It involves selecting the 'List' option on Amazon's platform and adding items as you browse. You can personalize your List by naming it and adjusting settings to suit your preferences. This customization makes it easier to categorize items and plan your shopping effectively.


Adding Items and Staying Organized
Adding items to your Amazon List is as simple as browsing and clicking. As you come across products you're interested in, you can add them to your List with a click, keeping everything in one place. This organization is beneficial when you're juggling multiple purchases during the holiday season.


Your Lists remain private until you decide to share them. When you're ready, invite others to view your List via a link, email, or text message. This feature is handy for occasions like birthdays or holidays when friends and family are looking for gift ideas.

Also Read:
How to Fix Amazon's Potential High Pricing error?
If you're looking to buy gifts for others, you can easily find their Lists by searching under "Find a List or Registry" in the "My Lists" section. This feature ensures you give gifts that are truly wanted or needed.


The Amazon Wish List is more than just a convenience; it's a strategic tool for savvy shoppers. As we head into the busiest shopping season of the year, this feature offers a way to stay organized, track deals, and make the most of your shopping experience. For more details on leveraging this tool, visit the official Amazon announcement here.

Disclaimer:
Amazon is the registered trademark of the e-commerce brand.

About ChannelMAX.NET :
ChannnelMAX.NET

has been helping sellers on various eCommerce platforms since 2005. Some of the eCommerce platforms supported by ChannelMAX.NET are Amazon, Walmart, eBay and Shopify. ChannelMAX.NET has been an Amazon technology partner since 2007. Some of its key offerings include its pricing management tool, the

ChannelMAX Repricer, FBA Refunds Management offering,

RefundMAX, and ChannelMAX Remote Full-Time eCom Assistants to help its seller partners run their business. The ChannelMAX Repricer is available at the Amazon Appstore.